In 2017, Baylor Football welcomed Coach Matt Rhule and his staff, ushering in a new era for the program and the opportunity to revamp the football facilities to mirror these cultural shifts. Effectively communicating the brand, message, and story of Baylor Football was crucial to the success of the updated plans.
State of the art storytelling.
The 36 panel video board presents nearly 56 million pixels of ultra-hd Gamcock Football content.
Gamecock legends represented on the multi-touch interactive table.
---
Feature one
Change the color to match your brand or vision.
Feature two
Change the color to match your brand or vision.
Feature three
Change the color to match your brand or vision.
Feature four
Change the color to match your brand or vision.
After an in-depth discovery and master planning phase with the Baylor Football staff, the Jack Porter team embarked on a strategy that sought to fulfill their goal of creating an environment of transparency and togetherness. Additionally, the SAAC was pinpointed as the opportune facility to make the greatest impact amidst all of the program's changes. The floor plan was modified to incorporate a new players' lounge in the heart of the building that serves as a central gathering spot for players to relax, grab a snack and watch movies together.
The lounge is surrounded by the primary team corridors uniting meeting rooms and offices. It is in these spaces that Coach Rhule wanted to create a sense of professionalism and an environment reflective of a program competing at an elite level. This directive combined with a sleek materials palette, derived in part from Baylor's innovative uniform schemes, led to a clean, modern aesthetic for the space.
A Players First Players' Lounge
One of the primary objectives was to create a space where the current team could gather and unite beyond the field. The video wall, multiple gaming stations, and classic arcades games create a "sticky" space that student athletes want to spend time in.
The Pro Mentality
The clean, modern aesthetic of the space is reflective of the program's professional approach.
The Baylor Man
A signature feature of the space, the image of Baylor man is composed of a custom half-tone created from the BU logo.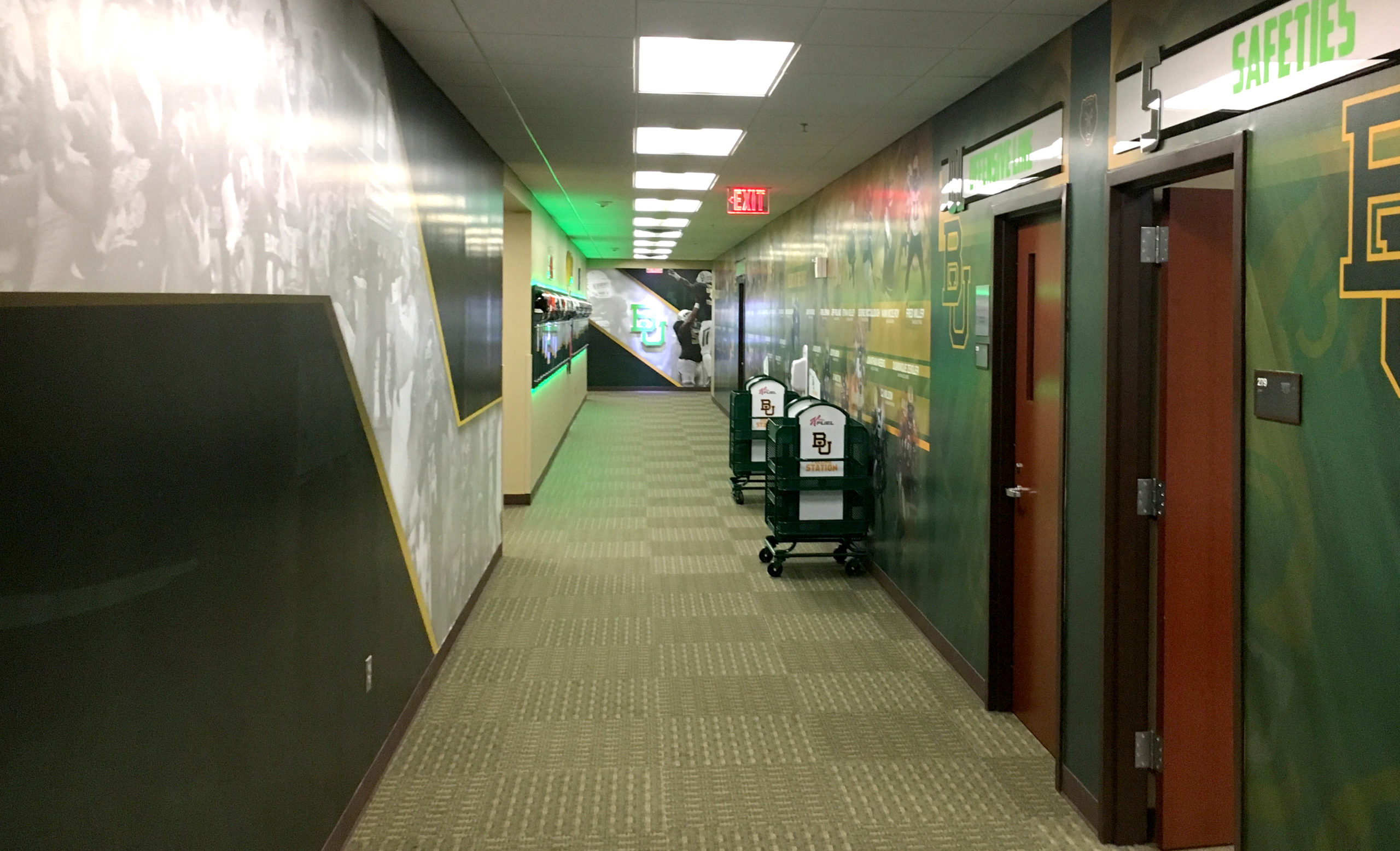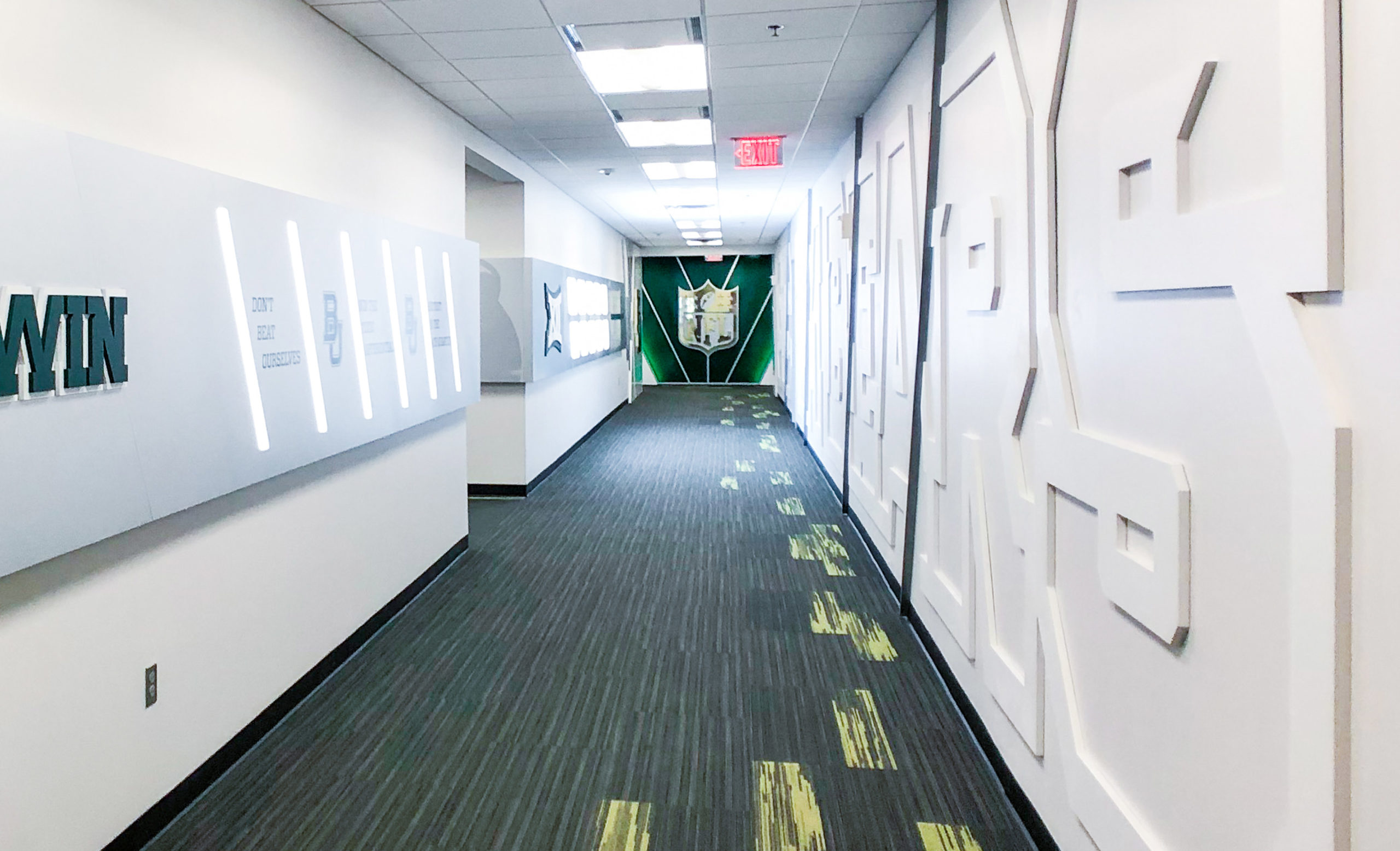 The revitalized football operations facilities have helped solidify the vision for the program and unite the current team, as well as attract the next generation of student athletes. All signs of momentum for a program on the rise.