Georgia Tech recognized the need to make a strong first impression with recruits; to have a facility that reflects the strengths and storied history of their program; and a place of pride where players, staff, and alumni alike will feel at home. Jack Porter was charged with transforming the lobby and corridors that formed the main recruit path.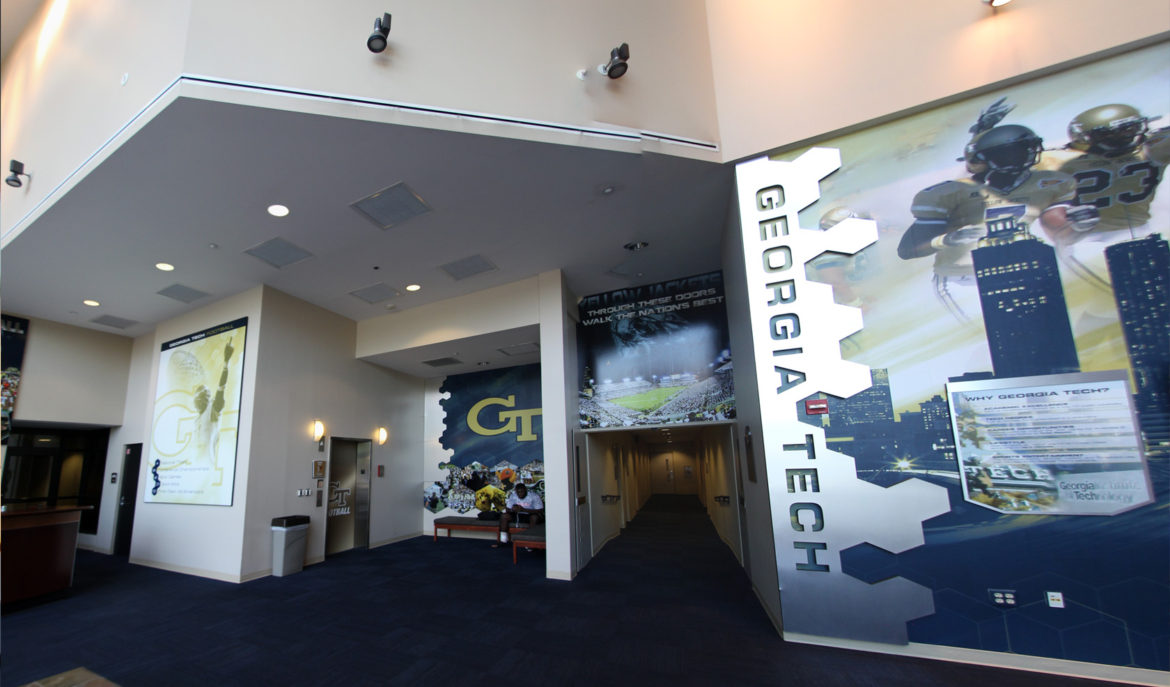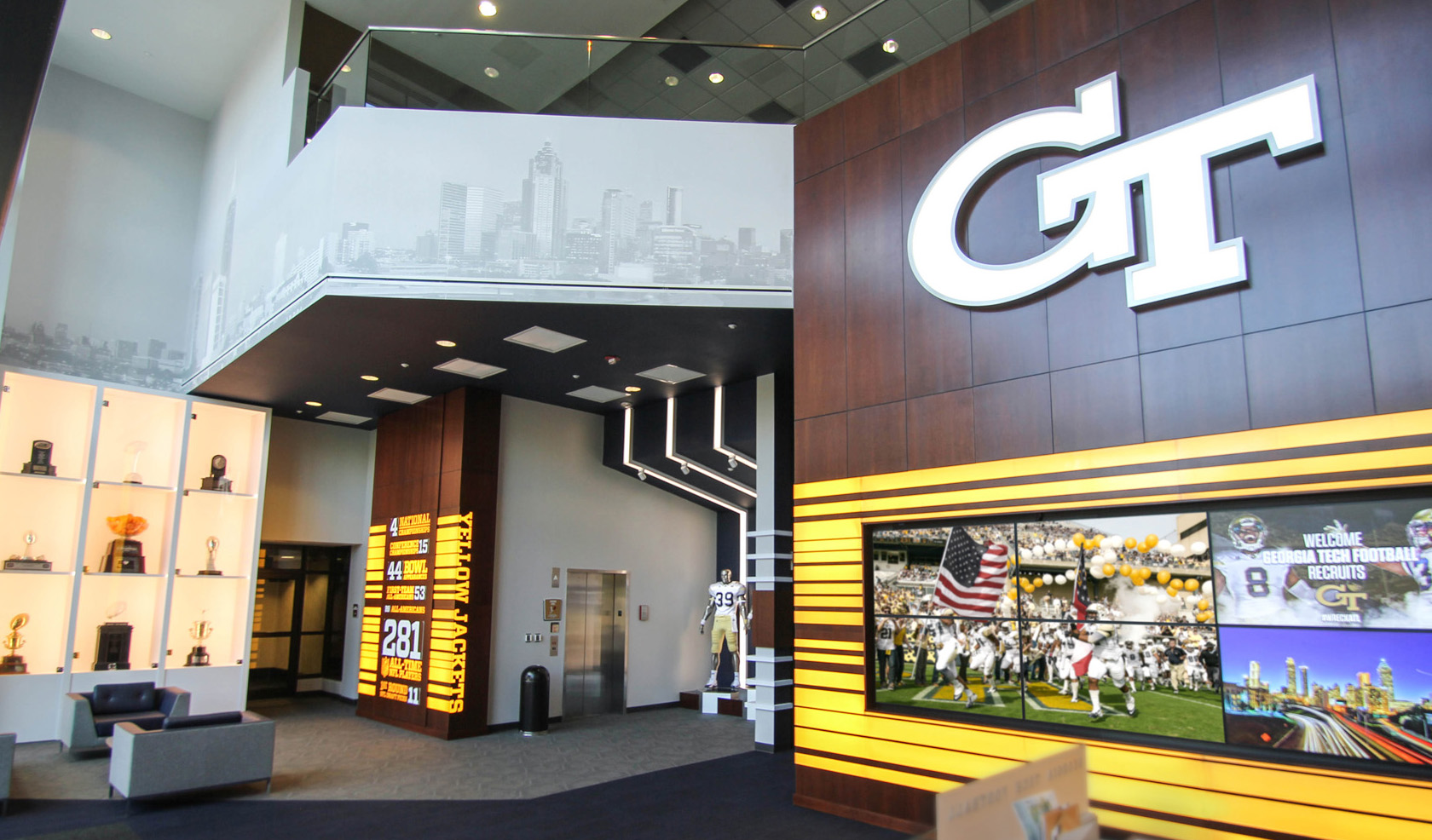 Along with branding and display updates, Jack Porter developed a new layout and finishes for the space to complete the transformation.
The scope of the project included a substantial level of renovation, such as opening up the upper level overlook to allow a better view of the Atlanta Skyline, in addition to the new experience designs. To better reflect the program, Jack Porter developed displays highlighting program successes, team-focused imagery, and flexible technology integration to allow staff to feature content based on event needs. In addition to these displays, Jack Porter updated interior finishes and selected furniture that complemented the new layout of the space. The result is a bold first impression that reflects the true nature of Georgia Tech.