Reed Arena—a 13,000 seat arena and home to the Texas A&M Aggie Basketball and Volleyball programs—underwent an interior renovation to infuse the spirit of Aggieland into its facility. Lacking a connection to the University's athletic brand and unique fan culture, Jack Porter was tasked with bringing the white walls of the arena's concourse to life.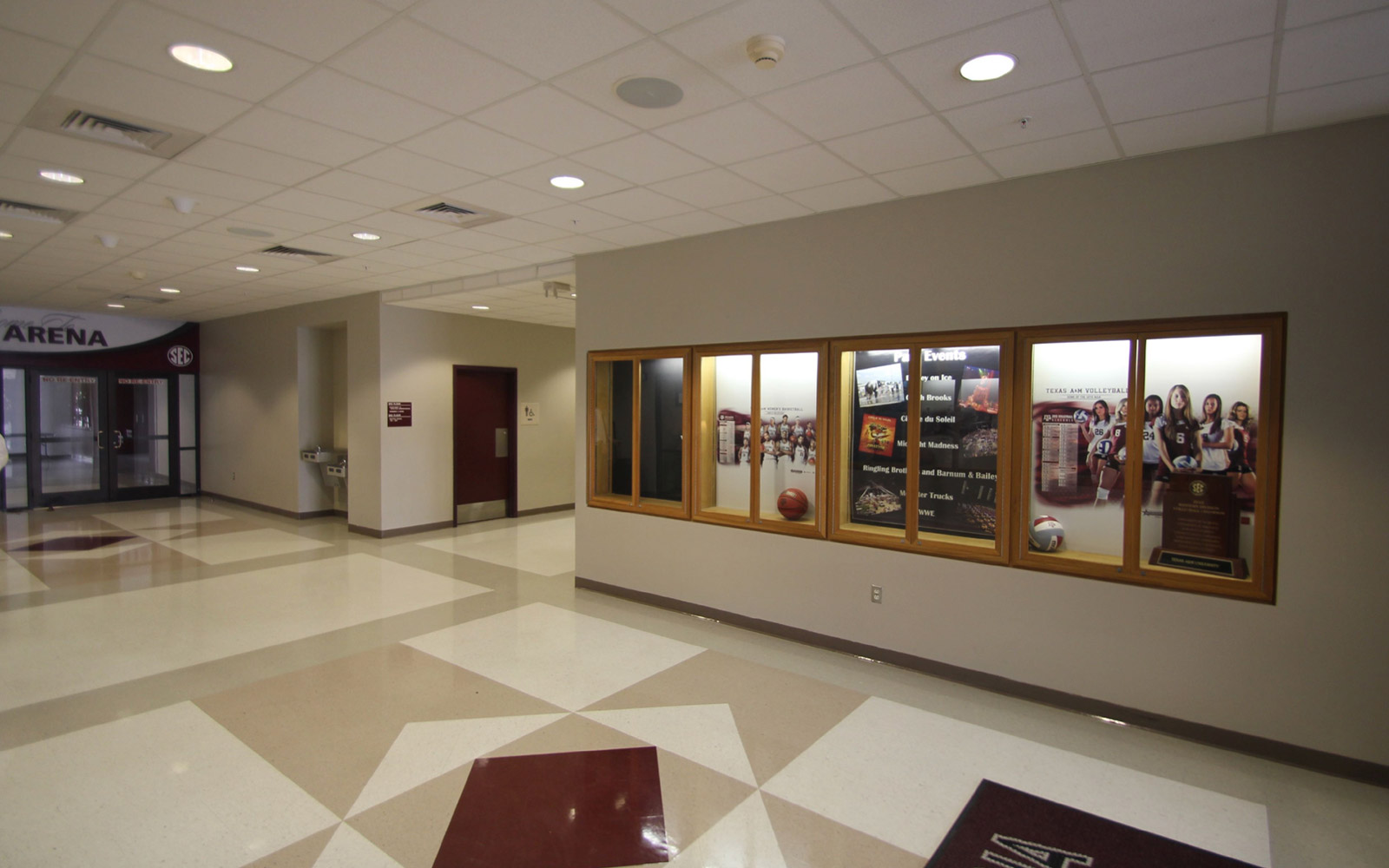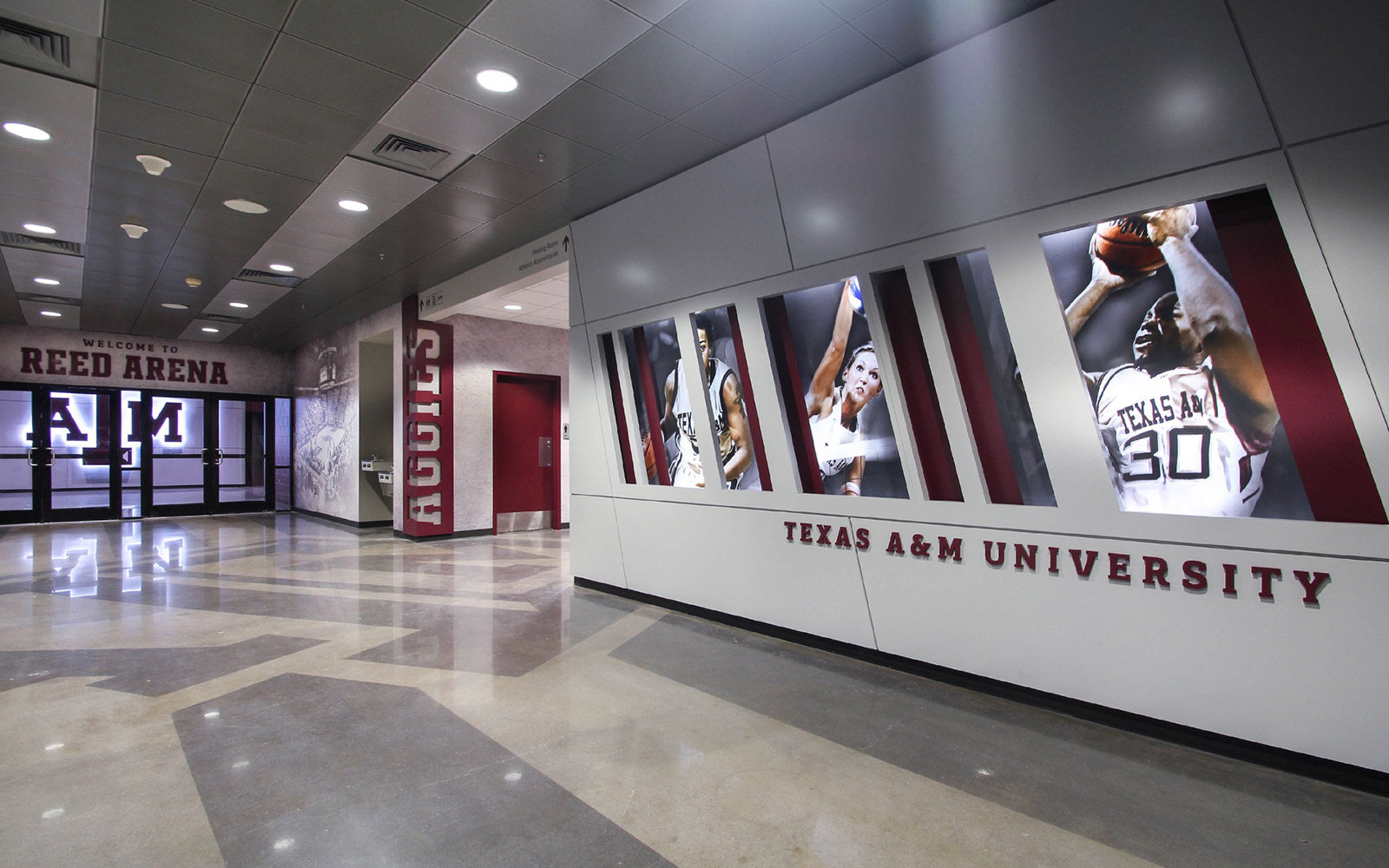 In addition to updated graphics, the arena's primary entry received polished concrete floors with integrated branding and a modernized ceiling.
The upper walls of the concourse are lined with dynamic murals highlighting game day excitement. At eye level, the concourse is defined by a series of displays combining custom millwork and oversized dimensional lettering, as well as digital and interactive technology. New interior finishes, including a branded paint scheme and polished concrete floor, were introduced throughout the space to compliment the graphic storytelling.
A signage and wayfinding program was also implemented. Capitalizing on the new placemaking system, the wayfinding strategy was able to be simplified into a minimal and intuitive signage system. Graphically incorporated into the storytelling, the signage family became both a bold statement and effective navigational tool.
A New Front Door
Not only does Reed Arena house the basketball and volleyball program's, but it is also houses the athletic administration offices. The renovated space now aligns with athletic brand across campus and provides a new front door to athletics.
Anchoring the Space
Navigating Reed Arena was once challenging as the nondescript concourse present no visual markers for visitors. To resolve this distinctive brand moments were incorporated at the four entrances to the building to help orient visitors in the space.
Streamlined Wayfinding
Jack Porter developed a new streamlined wayfinding system that compliments the overall branding and guides visitors seamlessly through the space.
Aggie Spirit
Perhaps more than any other school, tradition is a critical piece of the Aggie experience. This pride and spirit is on full display throughout the concourse.
Meet the Team
A multi-user interactive experience allows users to view highlight galleries, explore the current team, and even play motion activated basketball and volleyball games.
The rich history of Texas A&M on the court can be discovered in all areas of the space—exciting fans, taunting rivals, and uniting the Aggieland community. Gig 'em!